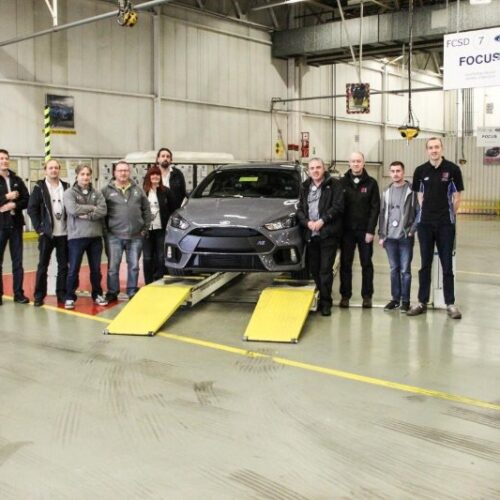 Application to enter the members draw for the following.....

Once added to basket, you will need to complete the checkout process, so we have your contact details on record.



Hello Guys, I am pleased to be able to announce that we have received a 2nd invitation from Ford to visit the Sarrlouis Plant in Germany on the 2nd June 2017.

The tour of the plant commencing at 12:30hrs for max number of 30 people, will be approximately 4hrs long, starting with 1hr Welcome presentation and film, then tour of the Ford Focus assembly line followed by final wash up question and answers session.

Unlike the last minute invitation earlier this year when we really didn't have sufficient time organise things properly, this time I am hoping we can give members a fair chance in getting a place.

At this time of writing, the plan is to provide a 28 seat mini coach that will leave London St.Pancras Station on the Thursday 1stJune (9am), Channel crossing and arrive Saarlouis the same evening staying in a pre booked Saarlouis Hotel.

Then next morning using the same mini bus' a short drive to the plant, the tour and then back on the bus for the drive back to the UK.

Obviously there will be a long time spent on the mini bus, but we will do our best to arrange a half leather Merc Mini with tables if at all possible.

Full details will be published on the Clubs Website. We have managed to keep the cost of the entire trip to a very reasonable £149.00. To make it as fair as possible for members and their associate members, we will and nearer the time post the details on the forum allowing anyone not on the last trip to apply for a place. The post will be up for 7days with names being pulled out of the hat upon forum post closure. There will be a reserve list and for those lucky enough to get a place a 50% deposit would be required immediately. So do remember to keep an eye on the Club forum if your interested in getting a place.