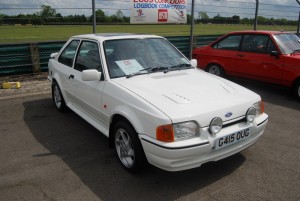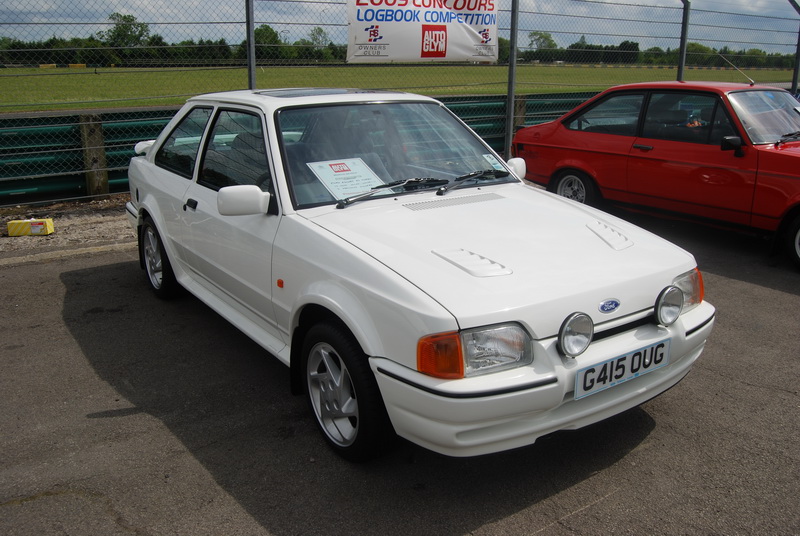 Produced : 1986-90
Engine cc : 1597
Engine bhp : 132
Top Speed : 125mph
0-60mph : 8.3
Based on the success of the previous model known as the series 1 the later RS Turbo was more suited to the road where the S1 was a pure homologation car for group A racing & rallying. Many new features were adopted on the newly styled car.
1600cc fuel injected CVH engine taken from the Series1 Turbo with the below changes:-
The Garret T3 turbo (water cooled, unlike the S1).
Revised engine management settings.
Lower overall gearing.
Improved gearbox over S1 model.
Improved Limited Slip Differential.
Larger clutch by 20mm to 220mm.
Improved KE Jetronic unit.
Improved Intercooler
The car produces 132 bhp at 5750 rpm. Maximum torque is 133 lb/ft produced at 2750 rpm
Suspension / chassis changes included:
Stiffer front and rear springs.
Uprated the anti-roll bars.
ABS (mechanical)
Larger brakes, but retained rear drums larger spec.
Most components are commonwith the XR3i from the same period, not many standard examples survive today due to the boy racing image the cars attracted in the 90′s.