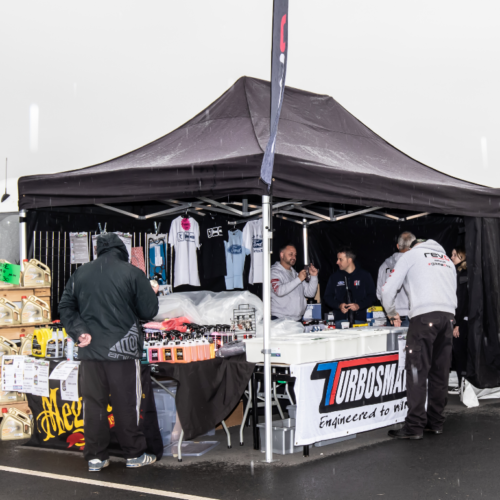 Like last year, trade stands are free, but subject to a refundable deposit, based on your advanced requirements.

After the event, and on request, the deposit will be refunded in full, as long as you...

attend the show
put the space to good use promoting your business
comply with the rules of the track
comply with the requests of the organisers
leave the area tidy when you are done

Stands are 6m deep and can be for widths of either 4m, 8m, 12m or 16m

4m + 1 vehicle + 1 general admission = £25 deposit
8m + 2 vehicles + 2 general admissions = £50 deposit
12m + 3 vehicles + 3 general admissions= £75 deposit
16m + 4 vehicles + 4 general admissions= £100 deposit

There is a request box that can be used if you require anything different, e.g, you have booked a 16m plot for 4 vehicles, but only require a 10m wide plot. Or of you wish to be parked next to someone else. etc..