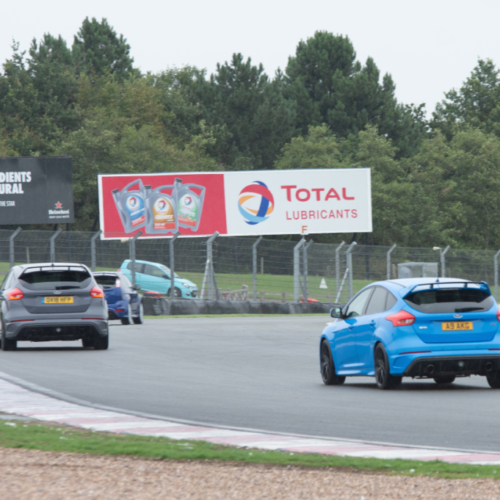 Track Day, Sunday 21st July, is open to all makes and models of cars with all levels of experience welcome.

We always aim to offer the lowest Track Time available at Mallory Park Race Circuit during a prime weekend in the summer months. This year is no different and where you'd usually pay towards £500 for a prime weekend date in the summer, we have track time starting at just £175* for a Full Day

RSOC members can enjoy a full track day at one of the UK's best known circuits for just £175

We also welcome Non RSOC members to the day and they can enjoy the track day for £215 for a full day.

This includes entrance for you (and a spectator if you book a FULL day) along with your track car AND if you are towing it then your tow car/van and trailer as well! - General admission to the show for 2 with a car costs £70 on the day so it's a bargain!

Please note, the track noise limit set by Mallory is 103db
* Half Day Track Time is Subject to availability from £100.00


The track opens at 9am and sessions will be in 20 minute blocks with a break for lunch. You can enter the venue from 7am to set up. Camping is available on the Saturday night from £10 per pitch (includes sleeping in your van or motorhome)
Additional Drivers and Passenger wristbands are available to purchase on the day, please head to the Signing on room within the Mallory Race Control building.
Drivers and Passengers must read >>>
Rules of the track
<<< before attending.
This year we are giving you the option to pre-book a Pit Garage in advance.
These are limited availability (10 only) and are available & allocated on a first come first serve basis.
The track closes at 5pm, and subject to timing, the final hour will be run as an
open pit lane,
with a limitation of 30 cars on the track at any one time.
You will need to bring your full drivers license when signing on. You will need to supply your own helmet(s). Cars must be "roadworthy" albeit they do not need an MOT nor to be taxed.
After your briefing and if your documents are in order you will receive "DRIVER" wristband and then you are good to go - without these you will not be allowed on track!
Additional DRIVERS and PASSENGER wristbands are available on the day from 'Signing On'
Drivers are advised they enter the track session at their own risk and the RSOC DO NOT take any responsibility for any damage to cars caused during track sessions.
If you have more friends coming then they will each need their own General Admission ticket available in the National Day shop.
​
The success of previous years will be repeated with cars running in 3 Groups:- Novice, Intermediate and Advanced.
Please choose the group that best fits either your experience and ability or your cars!