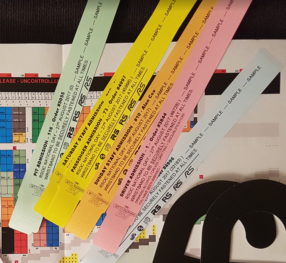 Advanced tickets currently start at £19.50 (£17.00 for RSOC Members) to get you into the show. On the day entrance tickets will start at £25, for members and non-members alike.

If you want access to the pits, want to go out with a friend on track, or want to drive a friends car on track, than an additional £10 is required per level of access required.

General Admission: £19.50

( RSOC Members £17.00 )

+ Pit Access*: £29.50

( RSOC Members £27.00 )

+ Pit + Passenger*: £39.50

( RSOC Members £37.00 )

+ Pit + Driver*: £49.50

( RSOC Members £47.00 )

RSOC Members are restricted to 2 reduced members admissions per membership number. Under 16's are free when accompanied by an adult, but are not permitted in the pits, or on the track at any time.


* Those intending to buy anything other than the General Admission need to understand the

Rules of the Track

. All persons going out on track must supply their own Helmet, and, if driving, supply their driving licence and attend the relevant drivers briefing on the day.