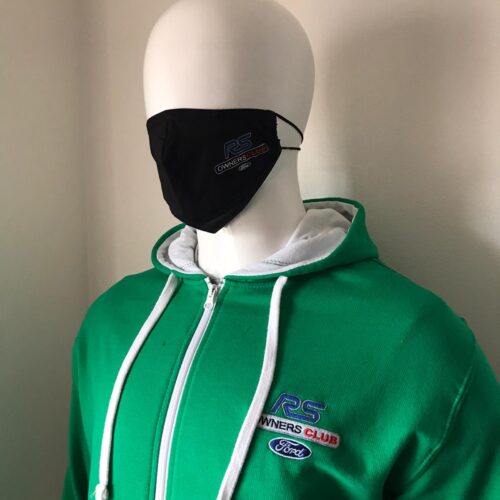 WASHABLE 3-LAYER FACE MASK


100% woven cotton outer layer.
Filtering non-woven polyester mid layer.
100% soft woven cotton inner layer.
Reusable, 3-ply fabric mask.
Conforms to standards GB18401-2010B.
Breathable and shaped to fit snugly on the face and under chin.
Bendable and adjustable 'nose wire' to help prevent glasses from 'fogging'.
Secured with adjustable elasticated ear loops.
Machine washable at 60°C, can be tumble dried.
Remove any filter prior to washing.
*Disclaimer: This face cover is designed to aid defence against the spread of infection.
It makes no assurances that it can prevent transmission or infection of disease or viruses.
It is not a medical or clinical mask and should not be used under anycircumstances where infection level is high or it could be exposed to high level heat sources or combustible substances.

DIM: W: 150mm H: 130mm
COLOUR: BLACK