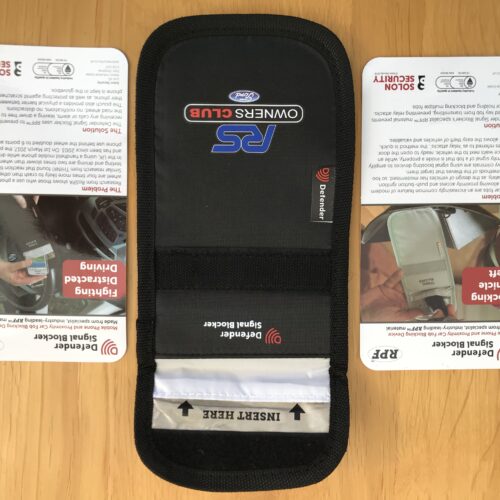 DEFENDER SIGNAL BLOCKER WITH
POLICE PREFERRED SPECIFICATION

*IDEAL FOR MK2/3 FOCUS RS OWNERS


UK No1 Rated Faraday Pouch

Made with Specialist RRF material

High quality print RSOC logo

Fits x2 Key Fobs with ease

SBD Police Approved
Innovative new product that combats both car
crime and dangerous driving, as featured on
BBC News and Rip Off Britain and reviewed by
AutoExpress. The Defender SignalBlocker can
be used for mobile phones and car fobs and
has achieved the coveted Secured By Design
Police Preferred Specification.

Car Crime
Simply store car key fobs in the faraday pouch
and seal. This will instantly stop the
transmission of the signal from the car key,
preventing thieves from being able to 'boost' it.
Made from RPF™ material, a unique material
developed exclusively for Solon Security.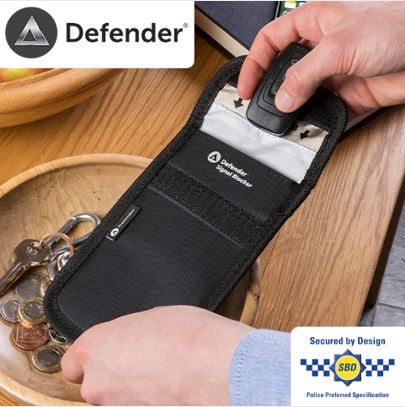 COLOUR: BLACK
(FULL COLOUR RSOC LOGO)
DIMS: 185mmH x 115mmW x 5mm